Air Curtains
Sonniger – Poland .. No. 1 in Europe, in providing modern, ecological, optimally selected equipment for industrial heating and air barriers. SONNIGER consultants are a group of open-minded, competent, dynamic people who are always ready to co-operate. These ties in with the whole HEATING PARTNERS philosophy, whose main objective is to support companies in the field of heating systems.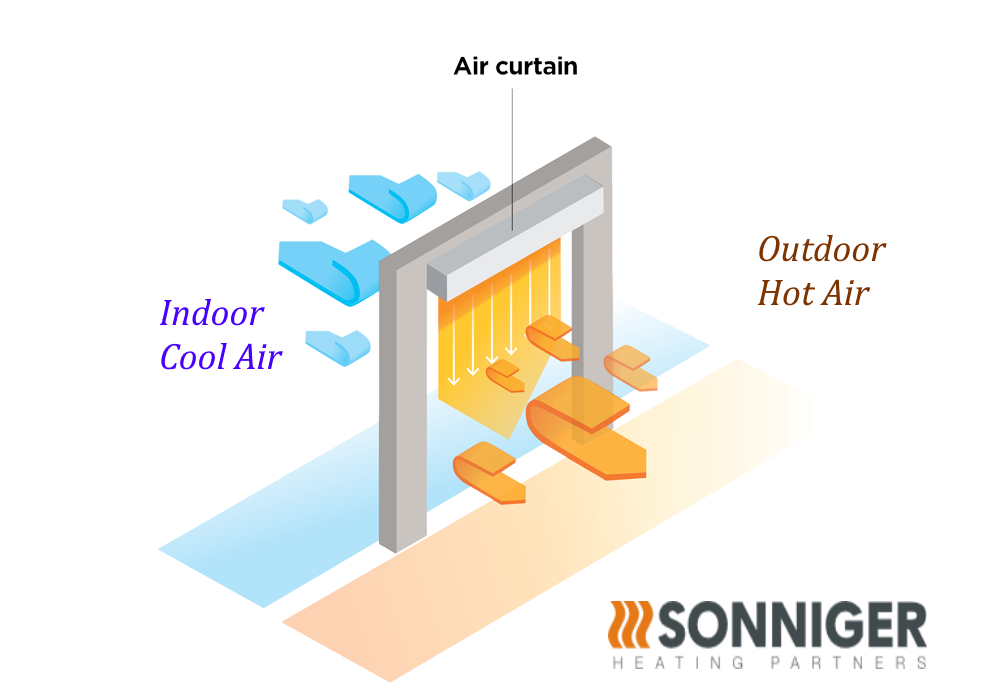 Air Curtain operation ..
Air Curtains create a seamless barrier of air over any door, window, or opening allowing ease of accessibility into and out of the building. Air Curtains are a huge energy savings device as they help to maintain interior building temperatures while doors and windows are constantly being opened and closed. By maintaining comfortable indoor temperatures, employee productivity increases and energy costs decrease. They also prevent dirt, dust, and fumes from entering and deter flying insects providing a cleaner, more sanitary environment. Specified to fit your unique application and available with a large variety of size, color, and control options.